Hillside in San Rafael
Performed this job for a civil engineer on his own home.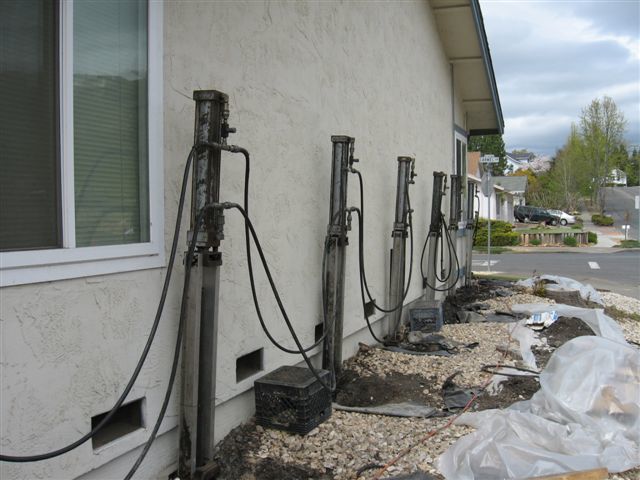 One wall of the house - Napa
One corner of this single family residence was uderpinned, stabilized, and partially leveled. Once the gravel was raked out, you could barely tell any work had occurred.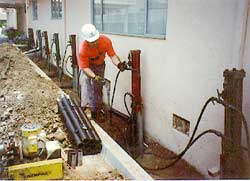 Stabilizing a commercial building in frement
Valentine's Perma Jack crews install multiple Perma Jacks to stabilize a settling grade beam foundation of a Fremont commercial building. Notice the minimal construction disturbance.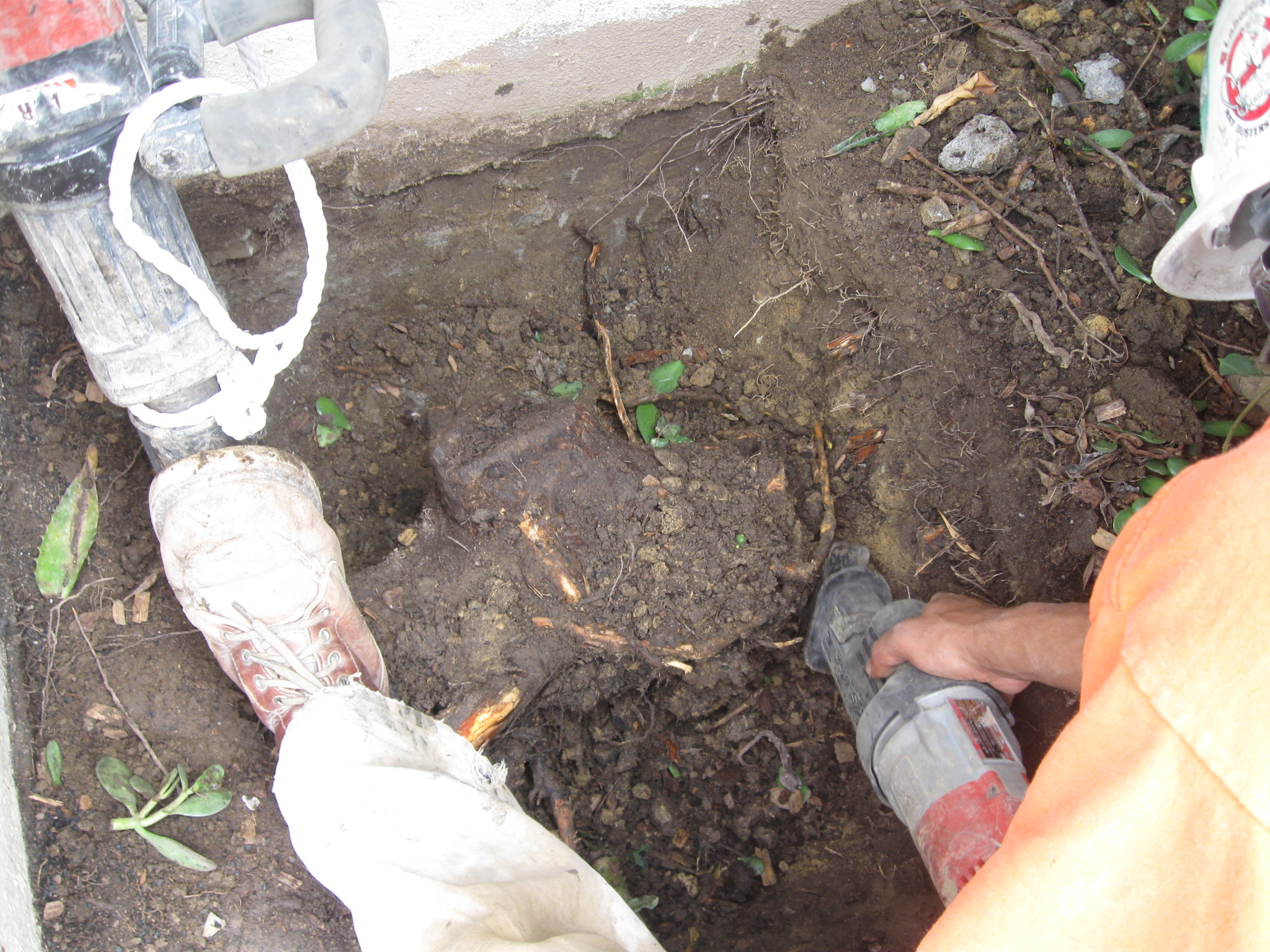 Big Root
Foundation contractors have to be prepared for what ever pops up. In this case a large root.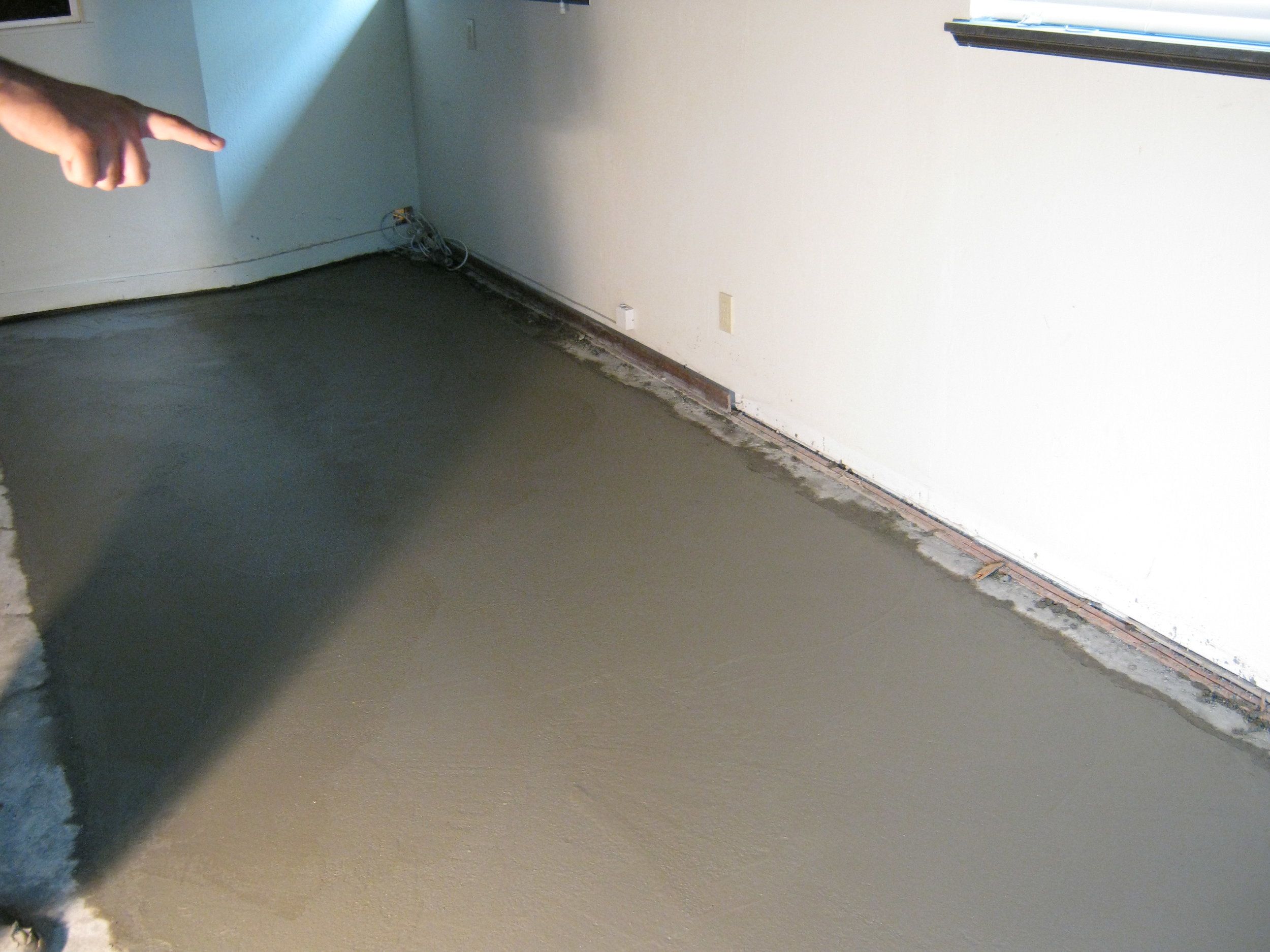 Freshly poured slab - partially replaced
This slab had no connection to the perimeter. Leveling the perimeter foundation didn't level the interior slab. We had to remove and replace a portion of it.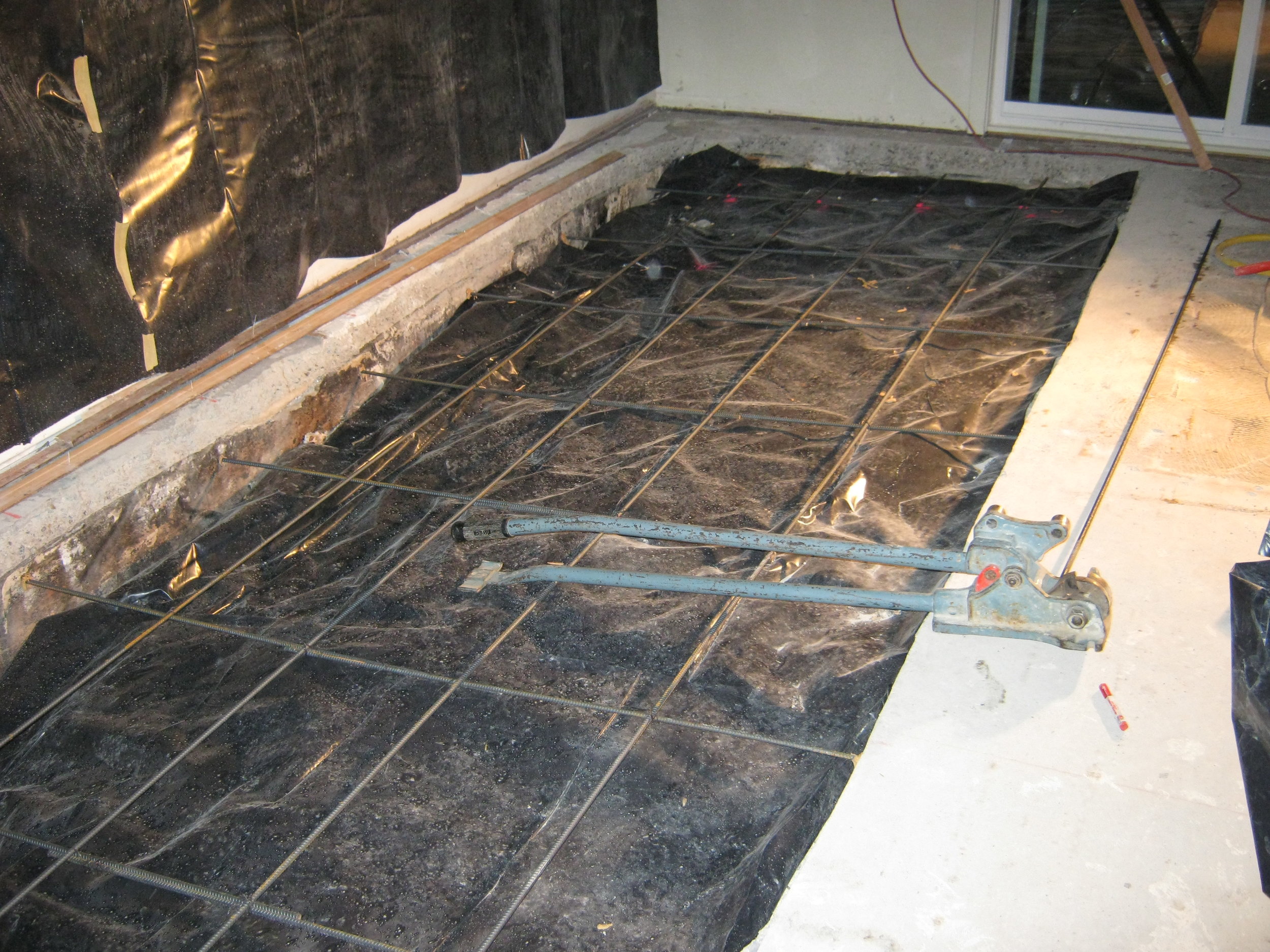 Almost ready to pour
Notice the vapor barrier. We put these in with slabs that are in the living area. This one is almost ready for the concrete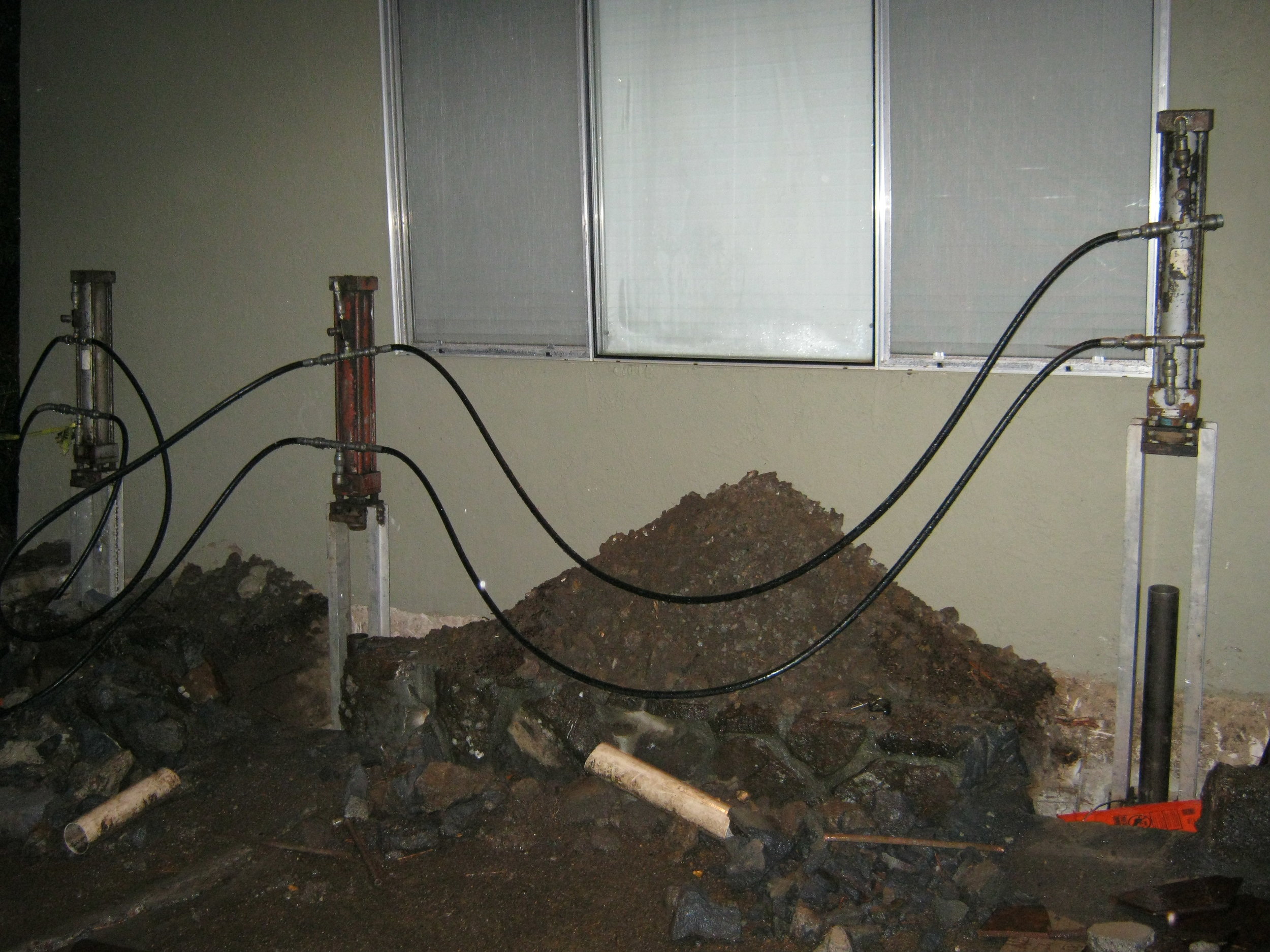 Ready for the lifting and leveling
This is just before the day light savings time change. It was still a little dark outside.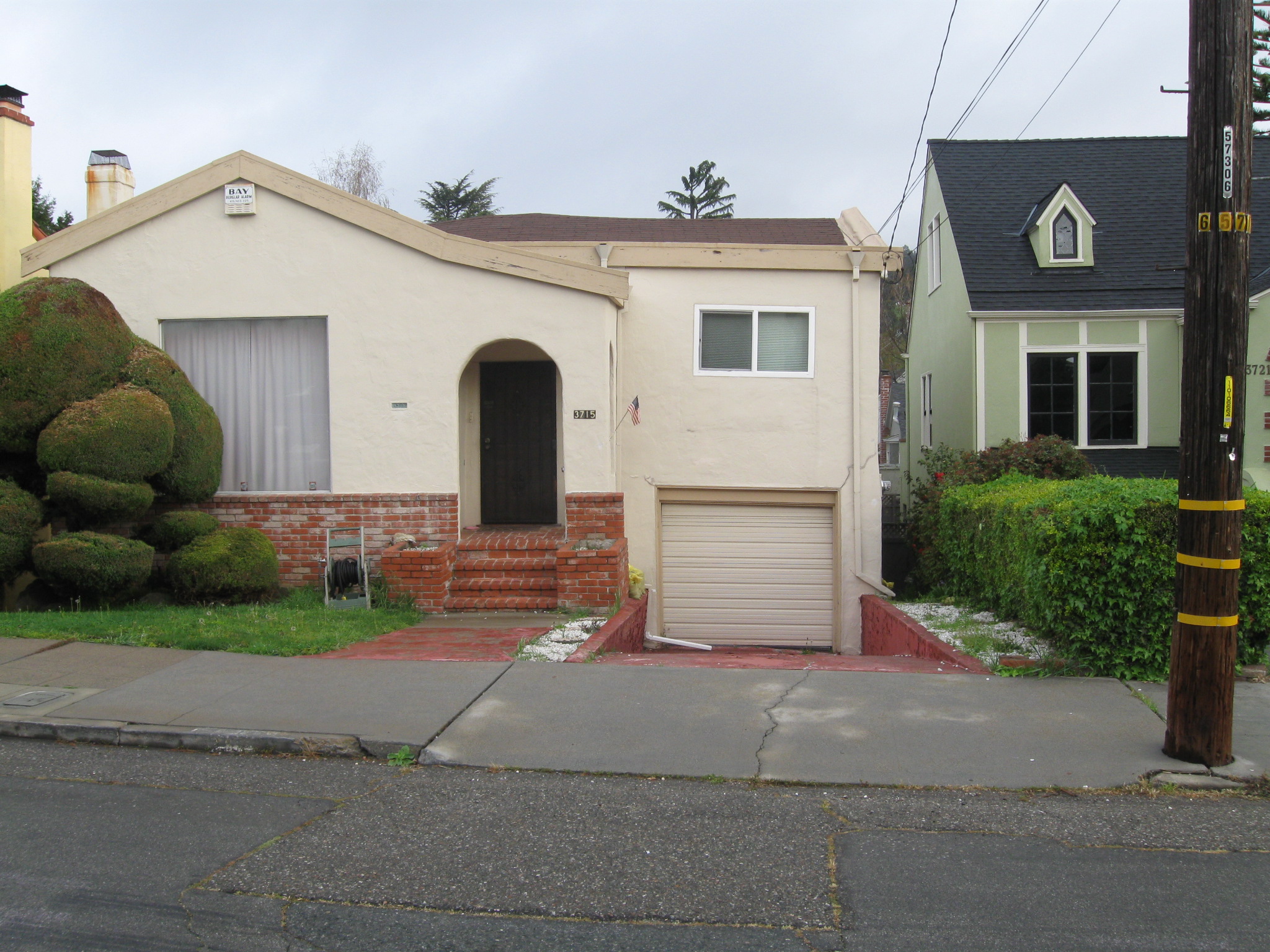 Before leveling
Notice how out of level the garage header and in general that side of the building is. See the difference in the shot above.
After leveling
The garage header is level now. Notice the large gap under the garage door. That wasn't there before the leveling and of course stabilizing was done.
The Fireplace
In this photo, the fireplace is underpinned and therefore leveled and stabilized along with everything else. Perma Jack is by far the best approach to leveling when a "normal" fireplace is involved. The foundation, fireplace pad, and fireplace comes up all together, usually with no additional damage.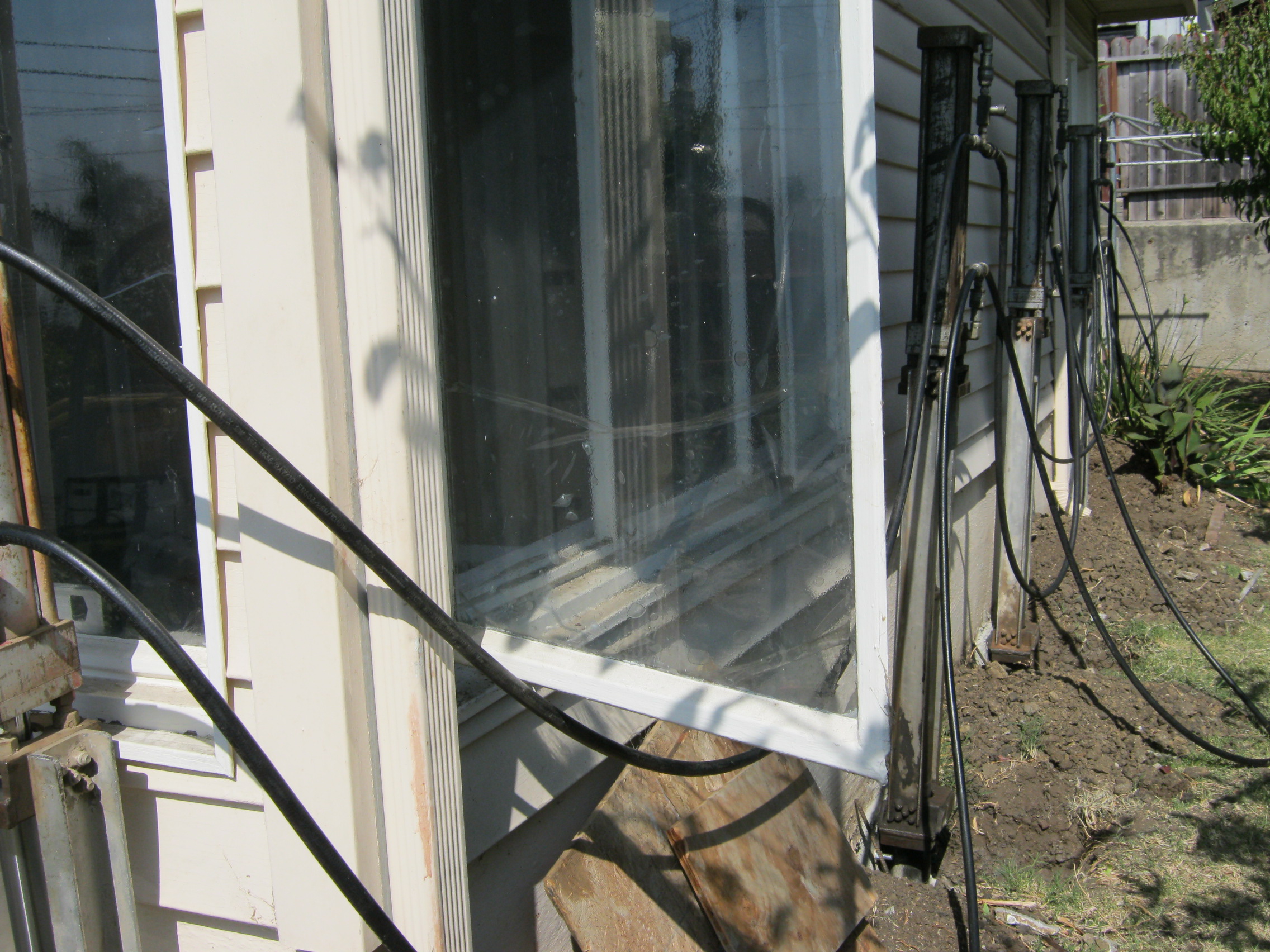 Ready to lift and level
Here the Perma Jacks are all "plumbed up" and ready to lift and level. This was a slab on grade structure built in the '50's. We were ablt to not only stabilize the area, but also lift and save the concrete floor.
Upland Rd. San Leandro
Front wall of the house above
Mt Tallac San Rafael
The Owner Bryan was very pleased with the work!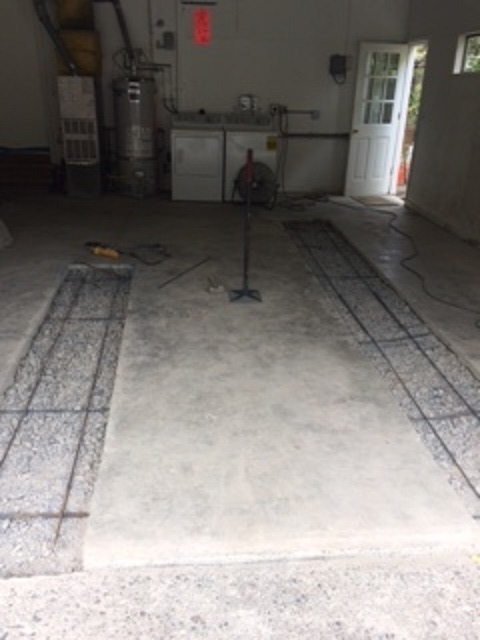 Emlin Place Kentfield,
The owner, Linda, was there when the building inspector came. He saw our truck and turned to her and said "you've got the best company that does this kind of work in Marin County doing your job".
That's high praise and also rare coming from a county building inspector. Linda said she would be glad to tell anyone who called the story. She was also very happy with the concrete repair work we did.
Call or email Jim Coltharp in our office for Linda's email.
Thank you Linda!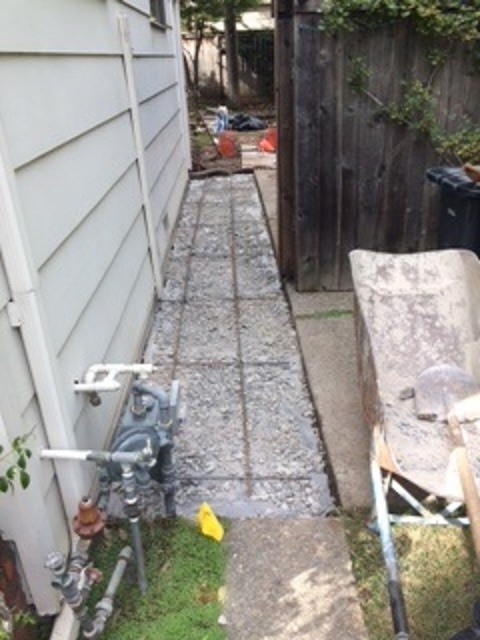 An outdoor shot of Emlin Place in Kentfield
This is another area of the Kentfield home being leveled. We told the owner we couldn't match the exposed aggregate concrete but tried anyway. She was thrilled with the results.